Pre-Veterinary Internship Program
River Oaks Animal Hospital is excited to provide pre-veterinary students the opportunity to observe and experience a career in veterinary medicine. 
The Pre-Veterinary Internship Program aims to provide aspiring veterinarians with hands-on experience and exposure to the field of veterinary medicine.  It is designed to offer a comprehensive learning opportunity to help students gain practical experience, see all aspects of the veterinary hospital, and make informed career choices.
Our Program Goals:
Share Knowledge
Encourage Questions
Mentorship
Discuss Academic Requirements and Recommendations
Highlight Opportunities for Experience
Discuss Career Options
Learning Modules:
Animal Care and Handling
Introduction to Fear-Free
Diagnostics / Laboratory
Surgical Observations / Experience
Preventative Care and Husbandry
Client Interaction and Communication
Continuing Education
Currently our internships are available to any undergraduate student enrolled in a pre-vet program.
Hosting  students who are eager to learn allows us to contribute to our profession and is a great way for our veterinary team to keep our own knowledge and skills fresh and sharp. If you are a pre-veterinary student who wants to gain experience in a high-quality small animal practice, has a positive outlook and loves connecting with people in the veterinary industry, and is ready to jump in and grab opportunities to learn as they come your way, then complete the application.
Location: Myrtle Beach
Come visit 60 miles of beautiful, white sand coastline. Here you can discover stunning sunrises over the Atlantic Ocean, sprawling sandy beaches, and lots of fun activities. Even in the winter, the sunshine is warm and the weather is temperate which makes this the perfect place for outdoor fun and relaxing on the porch.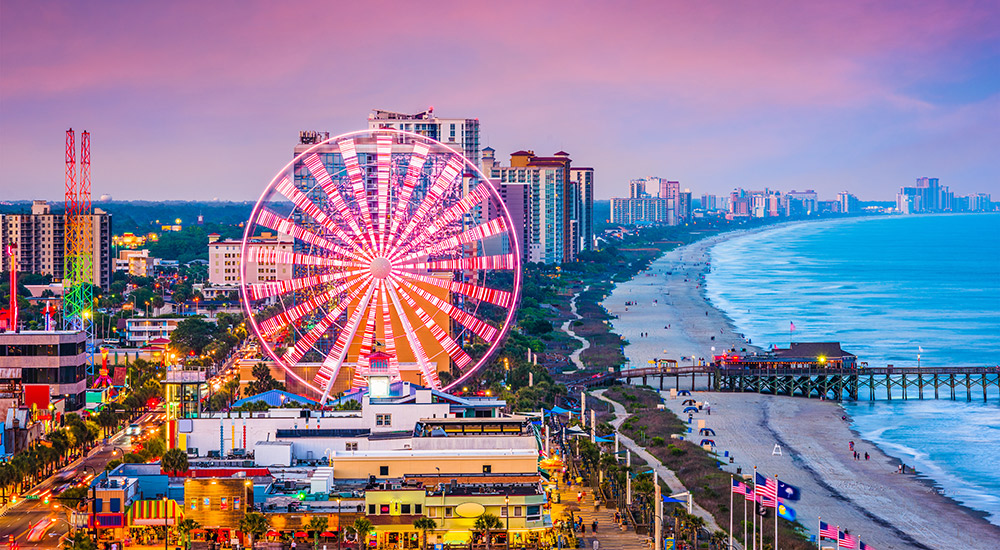 Experience

 
Not only will you have a great time learning what it takes to thrive in a small animal general practice and urgent care hospital; but, you will have fun doing it!
Expectations
We will tailor your internship program to your needs and college requirements. Our hours are Monday through Friday from 8am to 5pm. Weekends will be free to enjoy what our community has to offer. There will be no after hours emergency work or late nights. We want this to be a fun and educational time for you! You will get more out of your internship the more you get involved. As an intern you will meet with your mentor to talk about what your expectations are and develop a plan of action.
Application
Click the button below to apply today!