Externship Program
River Oaks Animal Hospital is excited to provide veterinary students the opportunity to grow through hands-on training and one-on-one mentorship with a senior veterinarian all while providing necessary downtime to recharge and enjoy the fun that Myrtle Beach has to offer.
We tailor our externship program to your educational focus and professional development. Our goal is to promote a schedule for each extern whereby opportunities exist to learn about specific and focused medical processes and procedures as well as the human relationship and business component of a well-run practice. Our externships are flexible and can be anywhere from 1-4 weeks depending on school requirements.
During your externship, you will gain exceptional medical skills and knowledge as well as get a chance to experience and be a part of our family friendly culture. We will partner you with a senior doctor during the duration of your externship; however, you will rotate with all of the veterinarians to see different ways of practicing medicine as well as communication styles.
Currently our externships are available to 3rd and 4th year students as well as 2nd year students in July after they have completed their second year of school.
Hosting veterinary students who are eager to learn allows us to contribute to our profession and is a great way for our veterinary team to keep our own knowledge and skills fresh and sharp. If you are a veterinary student who wants to gain experience in a high-quality small animal practice, has a positive outlook and loves connecting with clients (even if it still makes you nervous), and is ready to jump in and grab opportunities to learn as they come your way, then complete the application.
Location: Myrtle Beach, SC
Come visit 60 miles of beautiful, white sand coastline. Here you can discover stunning sunrises over the Atlantic Ocean, sprawling sandy beaches, and lots of fun activities. Even in the winter, the sunshine is warm and the weather is temperate which makes this the perfect place for outdoor fun and relaxing on the porch.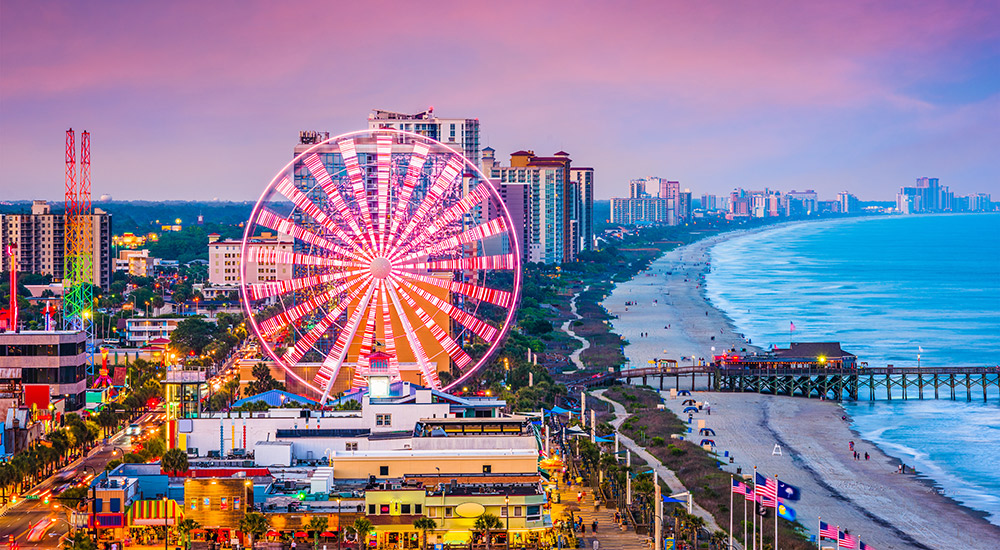 Experience
Not only will you have a great time learning what it takes to thrive in a small animal general practice and urgent care hospital; but, you will have fun doing it!
Expectations
Our externs will be with us Monday through Friday from 8am to 5pm. Weekends will be free to enjoy what our community has to offer. There will be no after hours emergency work or late nights. We want this to be a fun and educational time for you so we will tailor this to what you need! You will be involved in surgeries and seeing clients but you will not be asked to do anything you do not feel capable of or are not ready to do. You will get more out of your externship the more you get involved. As an extern you will meet with your mentor to talk about what your expectations are and develop a plan of action.
Application
Click the button below to apply today!