Veterinarian Careers
Benefits
Professional memberships – AVMA, SCAV, and one other of your choice.
Licensing and Dues Paid
PLIT insurance
Unlimited CE
VIN, @Dove, and ACT memberships
Competitive Salary – ProSal or Fixed, you choose!
Competitive Paid Time Off
No Weekends
No after hours emergencies / No on call
Major holidays off
Uniform Reimbursement
Gym Membership
Health Insurance
Employee Assistance Program
Retirement Matching
Financial Advisor
3, 4, or 5 day work week, you choose!
Maternity Leave
AFLAC Discounts
Teammate Referral Bonus
Discounted Veterinary Care
What are We Looking For?
Teamplayer: Someone who has a common goal of helping patients and clients while holding our standards high.
Teacher: Willingness to share your skills and knowledge. As you grow in your career you bring others up with you.
Learner: Someone who can't get enough and wants to learn more and more to better help the team, patients, and clients.
A Doer: Someone to be a person of action not just someone who merely sits around waiting for a solution from someone else.
Customer Service Superstar: Someone to listen to what clients need and go above and beyond. Wowing them with an amazing experience.
Communicator: Someone who connects with teammates and clients in a forward thinking, solution driven manner with a focus on creating an amazing experience, not just an appointment.
Essential Qualifications
DVM Degree from and accredited university
Licensure in good standing to practice in the state of SC
Professional demeanor with excellent interpersonal skills and positive friendly attitude
Proficiency in surgery
Great sense of humor
Our Need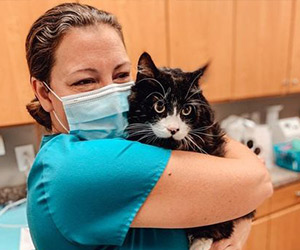 We are growing rapidly and are currently looking for a friendly, talented, and passionate veterinarian to add to our team. We have a staff ratio of 2 technicians / assistants and a client advocate per each vet.
Our caseload is challenging and includes general medicine, urgent care, dental, diagnostics, and surgery all performed with top of the line equipment that includes digital whole body and dental radiography, IDEXX laboratory equipment, ultrasound, Companion Therapy Laser, Tonovet, Cryopen, and more. We emphasize quality medicine and do not skimp on the details.
Its Time to Apply
This is the job you have been waiting for. We are a privately owned, family oriented business that has the benefits of a corporation without the hustling and stress of quotas and upsells. We focus on best standard of care for both the patient and our team. We invite YOU to be a part of it all!
Seasoned Veterinarians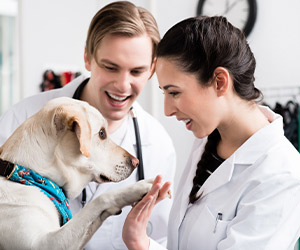 We give you the freedom, resources, and clinical support you want. At ROAH, we practice the highest standard of medicine and will not limit you. Instead we build a genuine partnership through trust, support, and servant leadership. The owner of the practice works shoulder to shoulder with you and has a keen awareness of day to day challenges that are common. We truly understand what you and your team face each day and wholeheartedly believe in your ability to care for animals and the people who love them. We enable you to practice your best as you center yourself around your patient care; our focus is on YOUR care.
We want to empower you to practice your best medicine as well as let your passions guide you. You'll have all the tools and resources you need to elevate your practice and if you want to try something new, let us know!
We want to uplift you and support you to be your best. Your time, wellbeing, and career are important so we will do whatever we can to give you the resources you need so that you can be you. Your wellbeing is the cornerstone in everything we do. If you are happy then you will help us create an amazing hospital!
Balance, flexibility, and fulfillment in work and life. Everyday you put pets and your team first, we help you put yourself first too! You will have the support and resources you need to find fulfillment in and outside of work.
New Graduates
We want to start you out on the right path as you begin your career. River Oaks Animal Hospital believes in mentoring and growing talent. Part of what you will be taught is that you are MORE than your degree. You can have career growth, financial stability, AND the ability to maintain all the things that make you, YOU! We do have a structured mentorship program but we are flexible depending on what you want and need.
New graduates will be assigned to a senior DVM
There is scheduled / protected time for structured rounding and mentorship.
All DVMs are available at any time to help – we are a TEAM.
Work up to a full appointment schedule over 2-4 months.
Assist in surgery for the first 1-2 months working your way into a tiered surgery schedule.
Unlimited CE to hone your skills
Case based approach to learning
Free radiologist review
Access to VIN, @Dove, and ACT
Enriching environment to support your success.
Apply Online
Apply In Person
4016 River Oaks Dr #C2
Myrtle Beach, SC 29579
843-236-6080
Mon – Fri: 7:30am – 5:30pm
Saturdays: 8:00am – 12:00pm